{:en}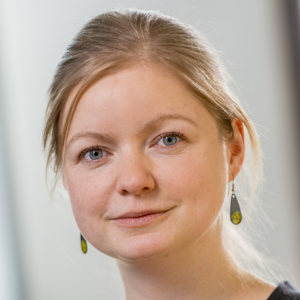 Institut for diabetes research and metabolic diseases, Helmholtz Center Munich at the University of Tuebingen, fMEG Center
Otfried Mueller Str. 47
Tuebingen
+49 7071 29-87689
franziska.schleger{@}uni-tuebingen.de
Current Position:
Post Doc
Research Interests:
Research interests: Fetal magnetoencephalography, numerosity processing in fetuses and neonates, influence of maternal insulin sensitivity, gestational diabetes and maternal family history of diabetes on fetal evoked brain activity.
Current projects:
Selected Publications:
Magnetoencephalographic signatures of numerosity discrimination in fetuses and neonates. Schleger F, Landerl K, Muenssinger J, Draganova R, Reinl M, Kiefer-Schmidt I, Weiss M, Wacker-Gußmann A, Huotilainen M, Preissl H. Dev Neuropsychol. 2014;39(4):316-29. doi: 10.1080/87565641.2014.914212.
Maternal insulin sensitivity is associated with oral glucose-induced changes in fetal brain activity. Linder K, Schleger F, Ketterer C, Fritsche L, Kiefer-Schmidt I, Hennige A, Häring HU, Preissl H, Fritsche A. Diabetologia. 2014 Jun;57(6):1192-8. doi: 10.1007/s00125-014-3217-9. Epub 2014 Mar 28.
Gestational Diabetes Impairs Human Fetal Postprandial Brain Activity. Linder K, Schleger F, Kiefer-Schmidt I, Fritsche L, Kümmel S, Heni M, Weiss M, Häring HU, Preissl H, Fritsche A. J Clin Endocrinol Metab. 2015 Nov;100(11):4029-36. doi: 10.1210/jc.2015-2692. Epub 2015 Oct 14.
Functional brain development in growth-restricted and constitutionally small fetuses: a fetal magnetoencephalography case-control study.
Morin EC, Schleger F, Preissl H, Braendle J, Eswaran H, Abele H, Brucker S, Kiefer-Schmidt I. BJOG. 2015 Aug;122(9):1184-90. doi: 10.1111/1471-0528.13347. Epub 2015 Apr 2.
Neuromagnetic signatures of syllable processing in fetuses and infants provide no evidence for habituation. Hartkopf J, Schleger F, Weiss M, Hertrich I, Kiefer-Schmidt I, Preissl H, Muenssinger J. Early Hum Dev. 2016 Sep;100:61-6. doi: 10.1016/j.earlhumdev.2016.04.002. Epub 2016 Jul 13.
Fetal auditory evoked responses to onset of amplitude modulated sounds. A fetal magnetoencephalography (fMEG) study. Draganova R, Schollbach A, Schleger F, Braendle J, Brucker S, Abele H, Kagan KO, Wallwiener D, Fritsche A, Eswaran H, Preissl H. Hear Res. 2018 Jun;363:70-77. doi: 10.1016/j.heares.2018.03.005. Epub 2018 Mar 6.