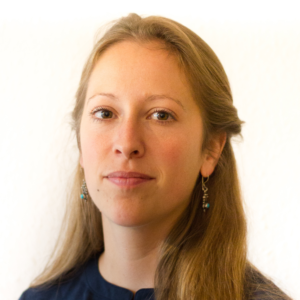 Institute for diabetes research and metabolic diseases (IDM),
of the Helmholtz Center Munich at the University of Tuebingen,
fMEG Center
Otfried Mueller Str. 47
Tuebingen
+49 7071 29-81192
julia.moser{@}student.uni-tuebingen.de
Current Position:
PhD candidate
Research Interests:
I am interested in brain development, especially the development of cognitive skills. In my PhD work I look at different forms of learning in the fetus and neonate and its neuronal correlates. To test learning abilities I use for example oddball paradigms in fMEG like in the "Early Consciousness" project. Additionally I work on methods to improve the detection of these neuronal correlates.
Current projects:
Early Consciousness
Statistical Learning
Selected Publications:
Confernce proceedings:
Moser, J., Hohmann, M. R., Schölkopf, B., & Grosse-Wentrup, M. A GUIDED TASK FOR COGNITIVE BRAIN-COMPUTER INTERFACES. In Müller-Putz G. R., Steyrl D., Wriessnegger S. C., & Scherer R. Proceedings of the 7th Graz Brain-Computer Interface Conference 2017 (pp 326-31). Graz: Verlag der Technischen Universität Graz.
Poster abstracts:
Moser, J., Schleger, F., & Preissl, H. (2017, December). MAGNETOENCEPHALOGRAPHIC SIGNATURES OF CONSCIOUS PROCESSING DURING AN AUDITORY LOCAL-GLOBAL PARADIGM WITHOUT A TASK. In PSYCHOPHYSIOLOGY (Vol. 54, pp. S58-S58). 111 RIVER ST, HOBOKEN 07030-5774, NJ USA: WILEY.
Moser, J., Bradley, M. M., & Lang, P. J. (2015, September). FLIPPING THE PIC: EMOTIONAL REACTIONS TO INTACT AND INVERTED SCENES. In PSYCHOPHYSIOLOGY (Vol. 52, pp. S121-S121). 111 RIVER ST, HOBOKEN 07030-5774, NJ USA: WILEY-BLACKWELL.